Welcome to IndyNMI
SAVE THE DATE!!!
DISTRICT NMI CONVENTION – Saturday, April 18, 2020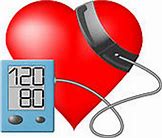 CHECKUP TIME!  Are you monitoring your progress on Mission Priority One goals?  Now is the time!
Review your Goals sheet (included in your convention packet). If you need help or have questions, contact Joni Trees, jtrees@hrtc.net, 317-908-3616, or Martha Bean.
If you attended the 2019 District NMI Convention, please take a couple of minutes to complete the survey below.
https://tinyurl.com/IndyNMI1819  or  https://forms.gle/9iTkSX8NrQiqfuKz6