We are grateful for those members of our district who have heard and answered God's call to serve as missionaries.  Some are currently serving as missionaries in the Church of the Nazarene, either as career missionaries or Mission Corps volunteers.  Others are serving with other mission agencies.  Rev. Dana Harding served for 30 years as a missionary in Swaziland, Africa.  Although she officially retired from missionary service, she continues to live in Swaziland and pastor a church.  In addition to these full-time servants, many others on the Indianapolis District serve in short-term missions as Mission Corps volunteers or Work & Witness team members.  Together, we are making Christlike disciples in the nations.
More information will be provided as it becomes available.
These are members of a local Church of the Nazarene on the Indianapolis District who are serving full-time as missionaries in their designated locations.
Dana Harding – Retired / Swaziland (Church of the Nazarene)
Phillip Kellerman – Retired / Taiwan (Church of the Nazarene)
Jason & Karen Courtney – Honduras (Church of the Nazarene)*
Camilo & Sara Gonzalez – Cape Verde (Church of the Nazarene)*
Website: www.gonzalezmissions.org
Josh & Shannon Herndon – Romania (Church of the Nazarene)*
M & P – Creative Access (Church of the Nazarene)
D & S – Creative Access (Church of the Nazarene)
Daniel Duke – Cameroon (Wycliffe Translators)
*Follow on Facebook for current updates and photos.
Please be mindful of any special guidelines (Creative Access).  We want to keep our missionaries safe as they serve.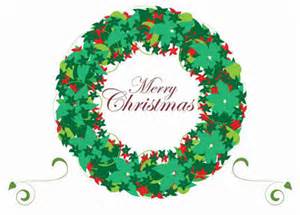 Each year we participate in the Global Missionary Christmas Fund which is received from all districts and distributed to all missionaries serving with the Church of the Nazarene. These funds are sent to the Global Treasury Services (General Treasurer).
In addition, we also participate in a District Missionary Christmas Fund which every local church is asked to send to the District NMI treasurer who distributes equitably to each of our district missionaries. Individuals are also invited to participate in this cash Christmas gift to our missionaries.
We request that both funds be sent to the respective treasurers before August 30 to allow for processing.