MALAWI
July 6-20, 2018
Registration is closed.
Cost – $2835 (based on current airfare) – Includes flight, ground transportation, lodging and food while in Malawi.  This cost does not include food in airports, snacks, extra beverages or souvenirs. If members elect to not go on the safari, the price is reduced by $300.
Project/Work – Malawi Lakeshore District Centre, Phase 2, multi-purpose building used for pastoral and leadership training classes, leadership conferences, district meetings, large gatherings, etc.  This construction project requires manual labor to do carpentry, masonry, electrical, plastering, painting and general cleanup.  There are opportunities to prepare meals for the team as well.  In addition to the construction project, Vacation Bible School will be conducted for children and training classes for adults.
Payment Plan – Non-refundable deposit of $100 is due with application no later than Feb. 12, 2018.
Installment #1 due March 12 –    $935
Installment #2 due April 16 –       $900
Installment #3 due May 14 –        $900 (or balance in full)
Scroll to the bottom of this page, download and print Team Member Application, Health Questionnaire and Medical Release Form.  These forms must be completed and sent with the non-refundable $100 deposit to Rev. Bill Bean, District W&W Coordinator.
NATIVE AMERICAN CHRISTIAN ACADEMY
(formerly Sun Valley Indian School)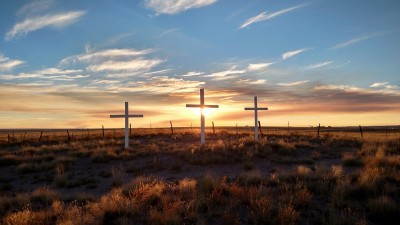 October 13 – 20, 2018
For more information, contact:
Bill Bean (317-523-4869 or bjbean2@gmail.com) or
Taylor Monhollen (317-726-7243 or monhollen1996@gmail.com)
PAST TRIPS
2015 Work & Witness Trips
MALAWI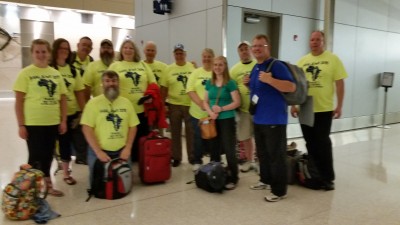 Team members departed Indianapolis International Airport at 6:00 AM, July 2 and returned on July 18.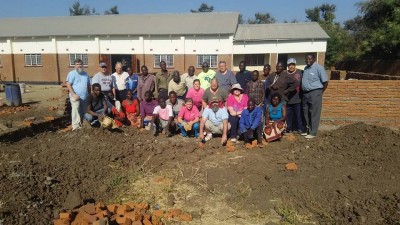 The 2013 Indy District Work & Witness team was the first team to participate on the Malawi Lakeshore District when they began construction of the Phase 1 (first) building in November 2013.  Rev. Bill Bean had the honor of dedicating this building on Sunday, July 12, 2015.  Rev. Paul Mtambo, Central Africa Field strategy coordinator, and missionary Wellington Obotte also participated in the dedication.
Malawi 2015 Team began construction on Phase 2 (second building) at the Lakeshore District Centre in Salima, Malawi.  Team members participated in VBS with children in the area.  The team also participated in two JESUS Film showings.  Praise the Lord that more than 170 individuals accepted Jesus Christ as their Savior in response to the invitation at these events.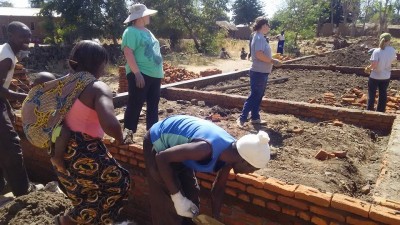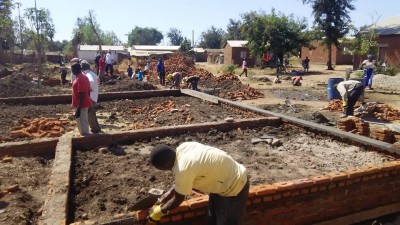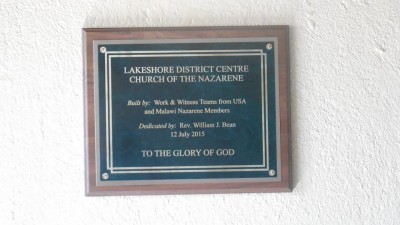 The Lakeshore District Centre will provide facilities for pastoral and leadership training, discipleship training, and district gatherings.  It also serves as a venue for community events.
May God be glorified in each life and in the collective impact of these teams.
NATIVE AMERICAN CHRISTIAN ACADEMY
(formerly Sun Valley Indian School)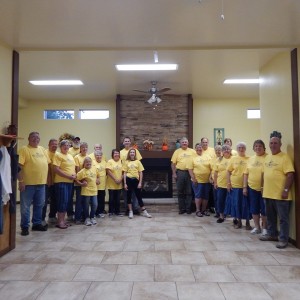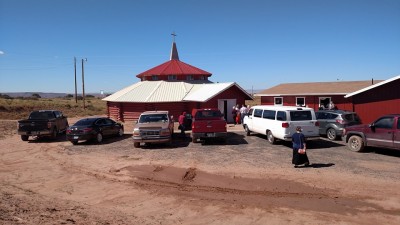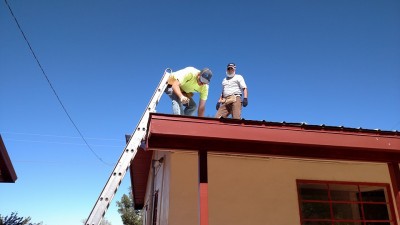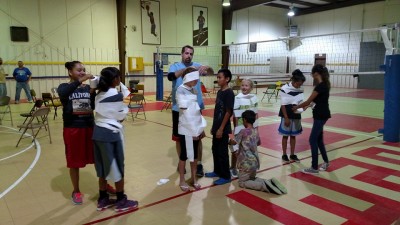 FORMS (Download and print)
Work & Witness Team Application