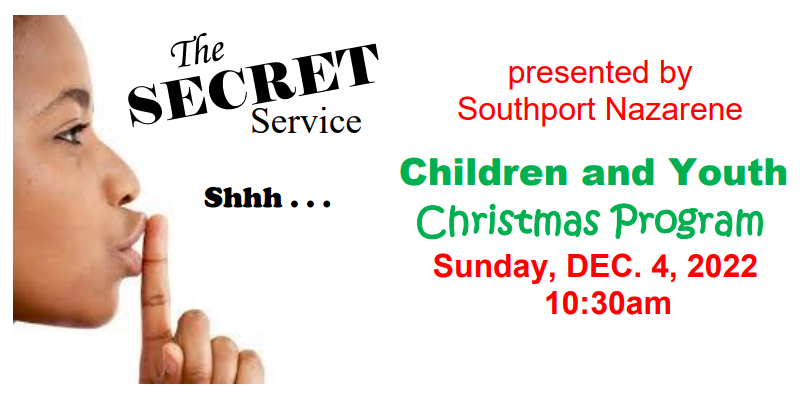 The Southport Church of the Nazarene Children's department put on a Christmas program at the church title "The Secret Service Shhh… " You can watch it here.
Would your church like to present a Children's Christmas program that is:
unique
simple to prepare
contains surprises
connects to missions
shares the true meaning of Christmas
Consider presenting the "The SECRET Service shhh…"
Your children will love it!
---
For questions about the production of "The SECRET Service shhh…" call or email Kay Swesey.