Celebrating 75 Years of Alabaster!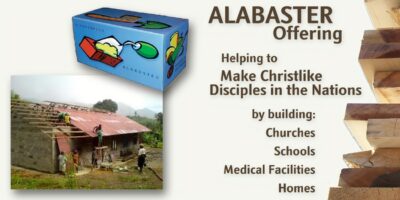 As part of the 75th anniversary celebration of Alabaster, from June 2023 – June 2024, the third week of NMI Central each month will feature an Alabaster video. This week's edition will share a video from Peru and it is available in English, French, Korean, Portuguese, and Spanish.
Thank you for your generous support of Alabaster, particularly during this 75th anniversary year. Encourage local presidents to confirm with their treasurer that all funds received for Alabaster are submitted promptly according to your region's guidelines.
Click here for more information about Alabaster or to give now!